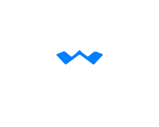 Executive and Corporate
Project Management
In 2014, two executives and long-time friends came up with an idea: what if an agency was created that had a specific focus on delivering a range of support services to the Canadian business executive. They understood that today's executives need to fulfill many demands and requirements. They also understood that, because of demanding schedules, executives required truly experienced and able support staff, something that many executives don't have.
The idea was born and within a year, the long-time friends -- both busy professionals themselves -- quit their jobs to establish and lead The Windsor Group, Canada's leading concierge services firm catering specifically to busy executives.
In the two years since The Windsor Group's founding, the company has grown by leaps and bounds and has broadened its breadth of concierge services, as well as brought on a diverse team of concierge professionals who understand what it means to deliver the highest quality of service. Most importantly, The Windsor Group has helped some of Canada's top business leaders and executives, something the agency looks forward to doing for many years to come.
Learn More
Subscribe to our Newsletter
Subscribe to our newsletter to get our daily updates and feeds. The Windsor Group has the resources and experience to deliver truly effective branding support that includes working with public relations agencies.
The Windsor Group is Canada's premier concierge and executive service firm.
The company was founded by two executives who saw an unexplored niche in the concierge service industry: creating a concierge firm specifically targeted for the corporate world. The Windsor Group's concierge team has been formed with that target in mind. Our professionals are composed of executives who have more than fifty years of combined experience in corporate Canada. As such, they are intimately familiar with the concierge needs of today's executives and what separates okay service from stellar, industry-best service.